Attractions
---
Galle Fort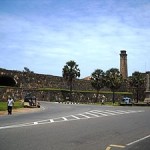 Galle Fort, in the Bay of Galle on the southwest coast of Sri Lanka, was built first in 1588 by the Portuguese, then extensively fortified by the Dutch during the 17th century from 1649 onwards. It is a historical, archaeological and architectural heritage monument, which even after more than 423 years maintains a polished appearance, due to extensive reconstruction work done by Archaeological Department of Sri Lanka.
Galle International Cricket Stadium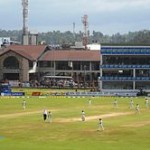 Galle International Stadium is a cricket stadium in Galle, Sri Lanka, situated near the Galle fort and fringed on two sides by the Indian Ocean. It is considered to be one of the most picturesque cricket grounds in the world. Before being brought up to international cricket standards, it was known as 'The Esplanade', and is the home ground of the Galle cricket club.
Surfing at Unawatuna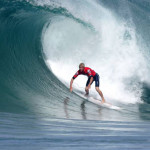 Described as most wonderful beach location by the nature, Unawatuna is one of the best Scuba Diving Locations in Sri Lanka. It is famous beach, Scuba Diving, Surfing and Sea Food in Sri Lankan Style. The Jungle Beach, Roomassagla Hills, Kathaluwa Temple, Galle Fort are nearby interesting places.
Whale Watching in Mirissa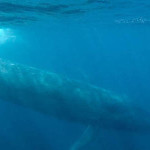 Whale and dolphin watching in Mirissa is one of the most exciting water activities you can do in Sri Lanka during your holiday. Mirissa is the best place to start your whale and dolphin watching tour in Sri Lanka. In warm Indian ocean you can see Blue whales, Bryde's whales, Sperm whales, Fin whales, sometimes Killer whales, and Common dolphins, Bottlenose dolphins, Spinner dolphins, Risso's dolphins and Striped dolphins. Sometimes you can see turtles and various fish species, for example Bluefin tuna and flying fish.
Udawalawe Nation Park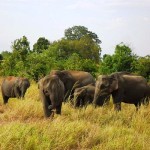 Udawalawe National Park lies on the boundary of Sabaragamuwa and Uva Provinces, in Sri Lanka. The national park was created to provide a sanctuary for wild animals displaced by the construction of the Udawalawe reservoir on the Walawe River, as well as to protect the catchment of the reservoir. The reserve covers 30,821 hectares (119.00 sq mi) of land area and was established on 30 June 1972. Before the designation of the national park, the area was used for shifting cultivation (chena farming). The farmers were gradually removed once the national park was declared. The park is 165 kilometres (103 mi) from Colombo. Udawalawe is an important habitat for water birds and Sri Lankan Elephants. It is a popular tourist destination and the third most visited park in the country.